Make Money on Your Savings!
Your Ultimate Guide to 'Smart Savings' with Birdwingo
By Marina Bautina, a Smart Saver too! ✨💰
Are you concerned about your cash sitting idle in your bank account or stashed away in a jar at home, gradually losing its value due to the relentless march of inflation? Perhaps you've hesitated to invest because of worries about risk or the need for immediate access to your money, or simply you don't know what to invest in.
🤔 Understanding 'Smart Savings':
Smart Savings is an alternative to a savings account in the bank. It offers higher and stable returns on your money without commitments and fees. It utilizes high-interest rates of central banks and is based on money market ETFs. Starting today, it's available to all old and new Birdwingo users.
It offers an annual net interest rate of 4%, it's already taxed and there are no fees. Your earnings are calculated daily and paid out at the beginning of each month.
Smart Savings is great for storing short-term financial reserves or other funds that you can withdraw whenever needed.
⚖️ Minimizing Risk, Maximizing Reward:
You might be wondering, 'Are you giving me money for free? There is nothing for free in this world.' – We hear you and let us explain.
When your money arrive to Birdwingo app, similar to how many banks do it, cash is invested in money market funds (through ETFs). Since these funds are mostly in US dollars, cash is converted through the market rate and we don't add any fees. Your money moves to assets that are in the industry considered "risk-free", such as short-term government bonds. This allows us to generate returns for you with zero effort on your side. Yes, you don't need to do anything!
There are no hidden fees, complex strategies, or lock-in periods. You have full control of your money all the time. Like in a bank but with a higher interest rate!🔥
📲 Instant Access, Anytime:
Life is full of surprises, and sometimes you need quick access to your funds. No problem! 'Smart Savings' gives you that freedom. Whether you need your money for an unexpected expense or a golden investment opportunity, it's always there when you need it.
🛡️ A Closer Look at Safety:
We understand that safety is the most important thing when it comes to your finances. 'Smart Savings' is designed with your peace of mind in mind.
1. Your uninvested cash and any investments you may have are protected up to $500 000! That's right, we've got you covered through a government-backed protection scheme.
2. The feature's interest rate is closely tied to monetary policies of central banks. If central banks like the Federal Reserve (FED) and the European Central Bank (ECB) make rate adjustments, we follow suit. This ensures your investment remains consistent, reliable, and secure.
🏁 Activating 'Smart Savings':
Getting started is straightforward:

Fund your Birdwingo account with a minimum of €100 or 2500 Kč to activate the 'Smart Savings' feature.

Don't have Birdwingo account yet? Download the app HERE.

Once activated, you'll begin earning an annual 4% interest rate with monthly payout from day 1.

You can easily see your gains and payout period in the application:
🔥Plus, remember that the €100 (or 2500 Kč) is only needed for activation! Even if you decide to invest part of it later, you'll still earn interest on the remaining sum. Cool, right? Meanwhile, more you put in the 'Smart Savings' more you gain. 😎
Withdrawing your 'Smart Savings' gains is as easy as the rest of the process. When you're ready to access your money, simply click the withdrawal button on the Birdwingo platform.
❗Keep in mind that most withdrawals take 1 business day but it may take up to 7 days from the moment you initiate the withdrawal for the funds to appear in your account – it mostly depends on the speed of your bank.
Now, you're all set to watch your uninvested cash grow while having the flexibility to access it whenever you need. 'Smart Savings' put you in control of your financial future.💪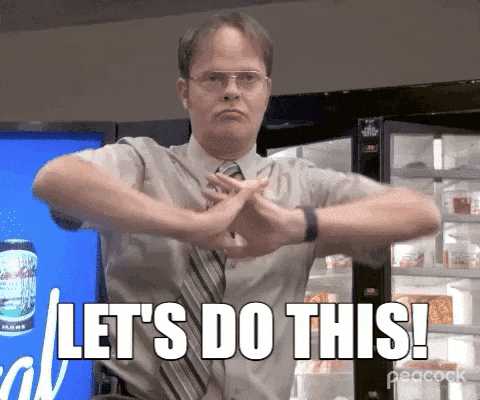 Ready to watch your money grow? Activate 'Smart Savings' on Birdwingo today and unlock a world of possibilities for your uninvested cash! 📈
Birdwingo is a go-to investing app with more than 20k users where you can invest in stocks & ETFs like Apple, Tesla, S&P 500 ETF & more.
What do we offer?
11,000+ most popular stocks & ETFs
lowest fees on the market
personalised portfolios
robo-advisory
auto-invest